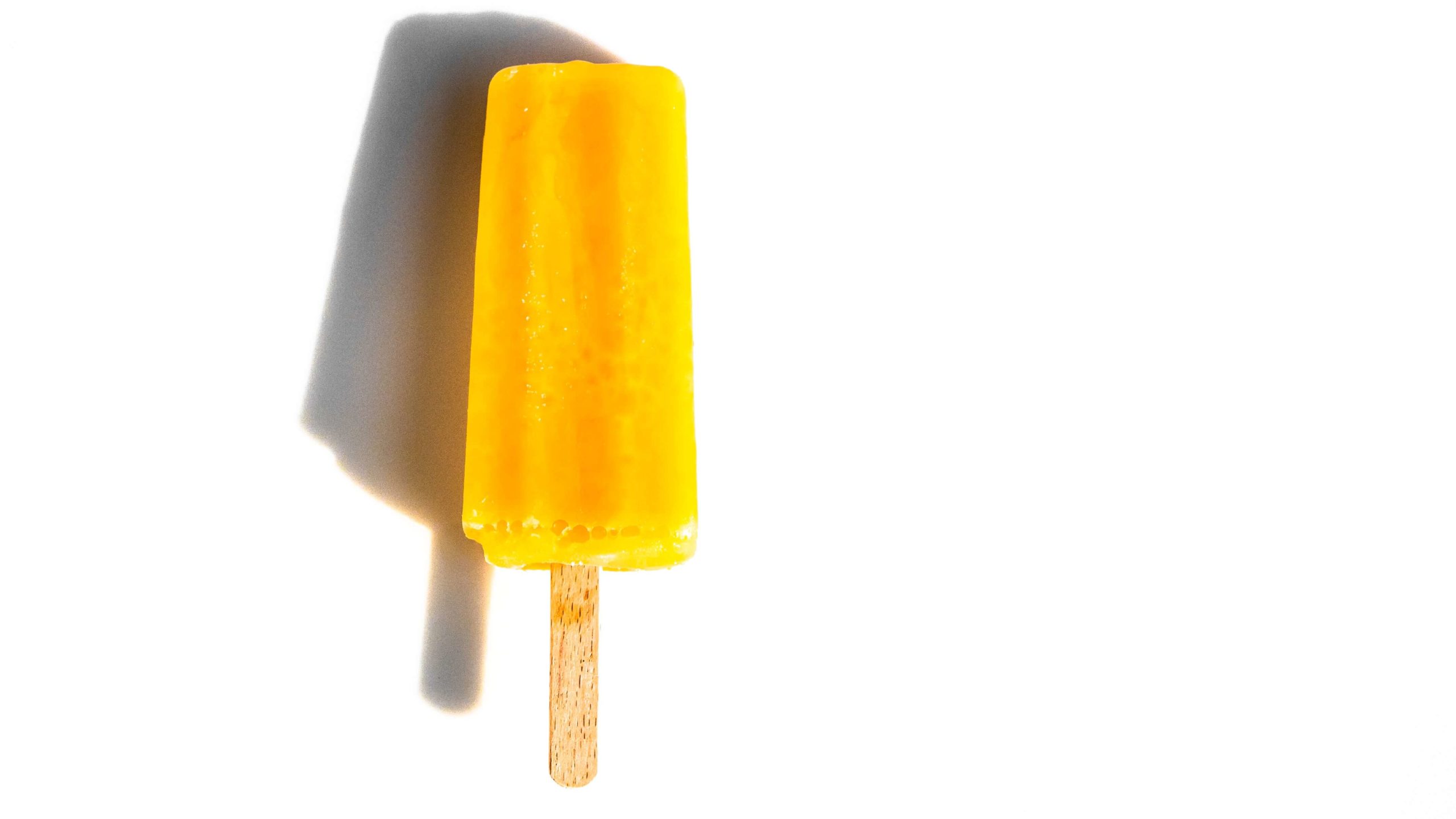 Are you ready for summer? We definitely are! Today we want to provide you with three tasty recipes for do-it-yourself ice cream for you and your little one(s)! 
We think homemade sugar-free ice cream is a great way to cool down in summer – for both kids and adults :). To create our yummy and healthy ice cream, we like to use small ice molds for popsicles – you can even snack them daily ☺  
For some variation we provide you with the recipe for:
1) Water ice cream, based on juice or fruits
2) Fruity ice cream based on smoothies and 
3) Frozen yogurt recipe! Enjoy!
4 portions | 15 mins.
What you need:
Molds for popsicles

Sugar free fruit juice or 200 grams of fresh fruit (we used Mango)

150 ml water

And of course: a freezer
Tip: if you want to add some extra sweetness use honey or agave syrup instead of sugar 
How to:
Basically, any juice that's healthy and tastes good is allowed. The basis is homemade teas or fruit juices. Additionally, you can also  add  homemade smoothies or pureed fruit to the molds. Depending on your mood, you can add fresh citrus juice, wild berries, honey or other ingredients for refinement.
You can easily get the molds for your popsicles at the supermarket or buy them online. Most containers are cone or tongue shaped. Which one you choose is purely a matter of taste. PS: shot glasses, egg cups or simple yoghurt pots will do the same job. Just be creative!
After filling, cover the ice cream mold with a lid and handle (turn-around spoon works great as a handle). Put it in the freezer. The homemade water ice will stay there for about 24 hours.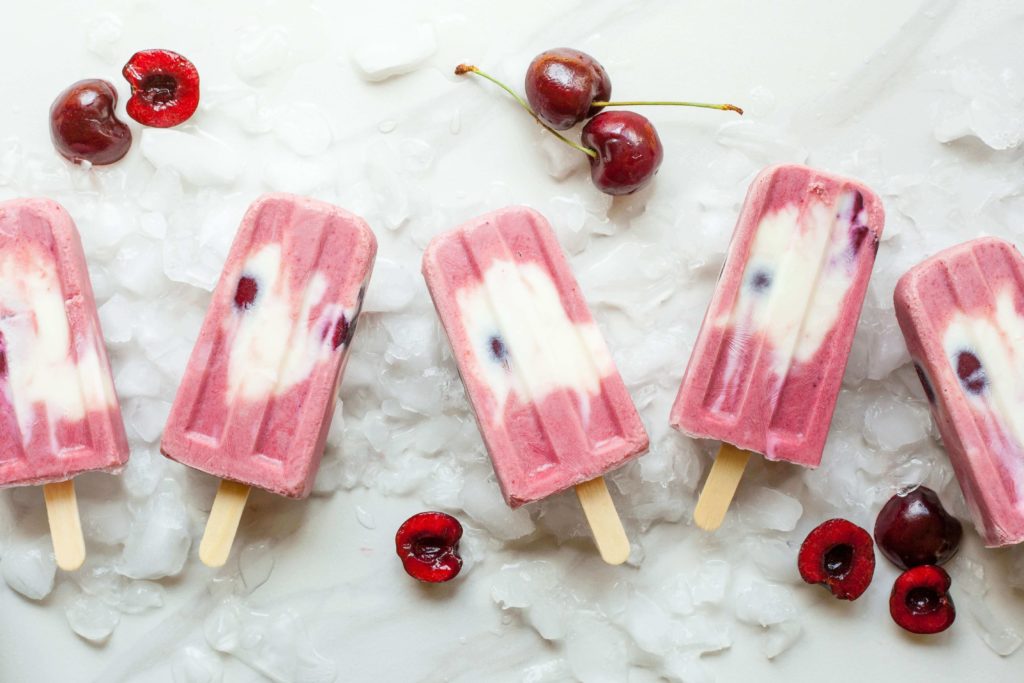 We love the combination of fruits and yogurt. Here is the recipe for an amazing cherry yoghurt ice cream!
4 portions | 15 mins.
What you need:
150 gr. Fresh cherries

170 gr. Greek yoghurt 

Smoothie maker
How to:
Wash the cherries and set a few aside. Puree the rest well. Stir the yogurt until it is creamy. Now alternate layers of yogurt and cherry puree, interspersing cherries from time to time. Of course, you can also mix the puree and yogurt in advance.

A piping bag is suitable for layering to not make a mess. Freeze the ice cream for at least 4 hours, preferably longer.
Tip: If your ice cream does not immediately go out of the mold, hold it very briefly under hot water, then the ice cream dissolves directly.
Frozen yogurt is a tasty alternative to milk-based ice cream, and it's also healthier – cutting out unnecessary amounts of sugar as well as hydrogenated fats such as palm oil. For this recipe you need no more than three ingredients and a few hours of patience.
4 portions | 15 mins.
What you need:
500 gr. Greek Yoghurt

2-4 tablespoons honey or agave syrup 

Optional for more flavor:

Mark of a vanilla bean, 1 tsp. cinnamon, 1 tbsp. cocoa powder or 1-2 tbsp. coconut flakes, pureed blueberries or other fruits to top.
How to:
Mix yogurt in a large bowl until it is creamy. Add vanilla pulp, cinnamon or other flavoring ingredients. Gradually add honey and stir in. Pour the mixture into a suitable bowl and place in the freezer for a total of 3-5 hours. Important: After the first hour, briefly remove from the freezer and stir vigorously. Repeat this process every 30 minutes or so to prevent larger ice crystals from forming.
Now – we just need the summer to arrive!