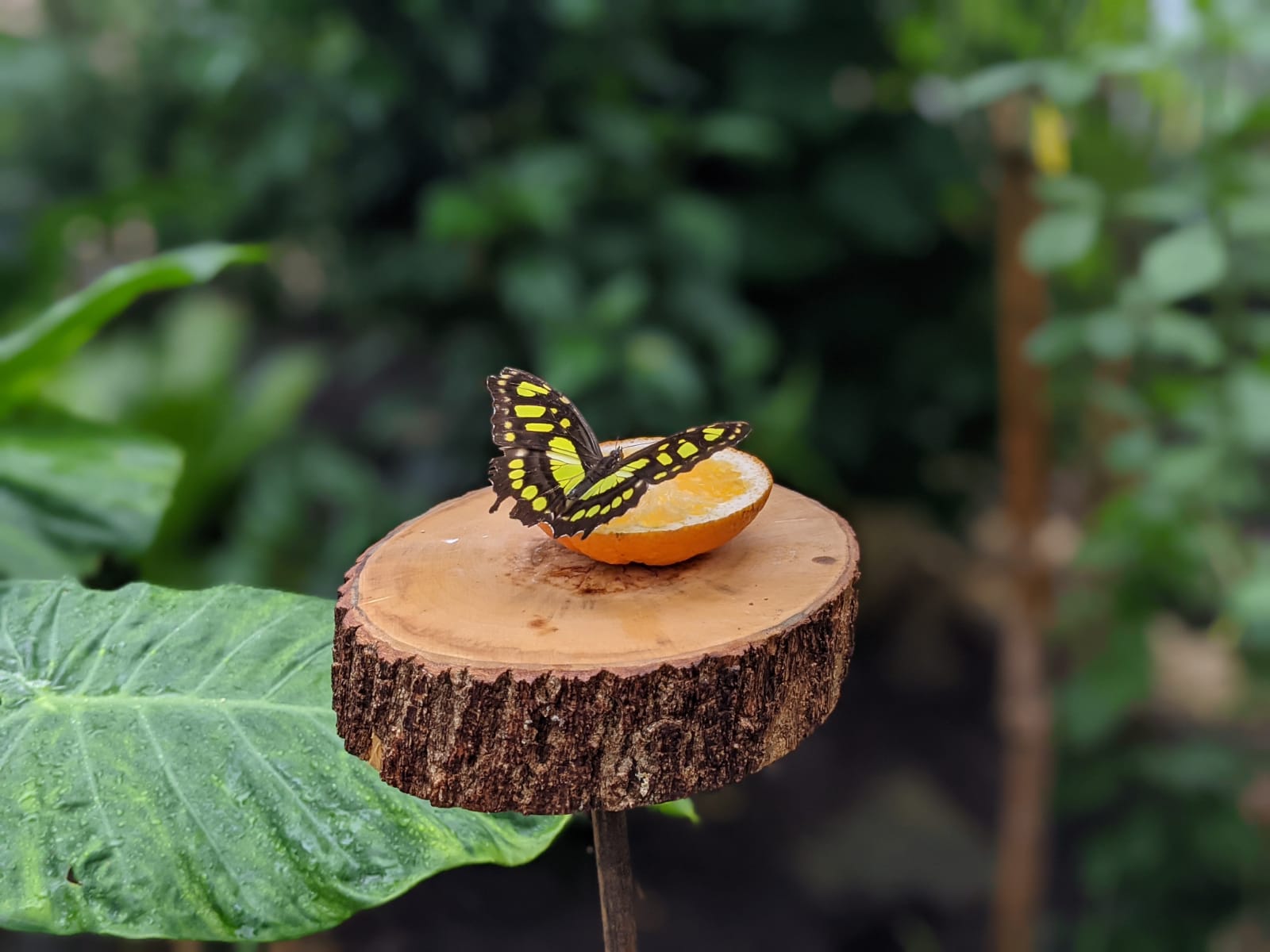 Hello Forestlovers!
Today we want to give you 3 inspirations of what activities you can do with your child around Luxembourg.
The weather is rainy or too cold for a hike but you still want to spend time in nature? You can discover the incredible variety of butterflies in all their beauty and colors at the Jardin de Papillons in Grevenmacher. 
What:

Butterfly Garden Grevenmacher
Where:

56 Route de Trèves, 6793 Grevenmacher, Luxemburg
Why to visit:

The butterfly garden is a great option in case the weather is not sunny or it is even raining (yes, we are in Luxembourg ;)). Escape into a tropical paradise, where you see butterflies around you, small birds running on the ground and a wide variety of stunning plants. To be honest, if you would go on your own, you would probably leave after 10-15 minutes (it is quite small). However, with kids it is a completely different story and worth a visit! Ensure you book a ticket online before you go and take a picnic with you. There are changing rooms for kids in the butterfly garden and a small garden with benches just in front (It is located next to a big route so you might just park the car a couple of minutes further away and find a relaxing place near the Mosel). On top, Germany is just around the corner if you want to go shopping ;).
Wear light clothing

Bring something to drink 

Make sure to book your ticket online in advance
2. Make a trip back in time
Do you want to feel the era of Renaissance today? The Beaufort Castle which was built between 1050 and 1650 is the best way for young kids to feel like a princess or a strong knight. You can visit the Beaufort castle in the midst of nature near the idyllic castle pond with its impressive height rising above the beautiful scenery.
Where: 24 Rue du Château, 6310 Beaufort, Luxemburg
Suggested Time: 1,5 h (+additional time for guided tour of castle if you want to do it)
Why to visit: The old ruins are worth a visit with your kids. The castle is located next to a large forest (and a small lake) for combined hiking tours. Yes, there are quite a lot of stairs to take but it's manageable, also with smaller kids. On site, I saw people carrying Maxi Cosis, 1-3 year old first attempts on stairs and older kids playing hide and seek in the ruins. As the location is open air it is suggested to go there on a sunny day. You find plenty of places in or around the ruins for a cosy picnic (The castle sells only liquor and home made brandy – which of course is worth to grab for you afterwards if you don't drive ;))
Top Tips: 
Take a picnic with you
Be prepared to climb some stairs (take some good sneakers with you)
Check the timings for a guided tour before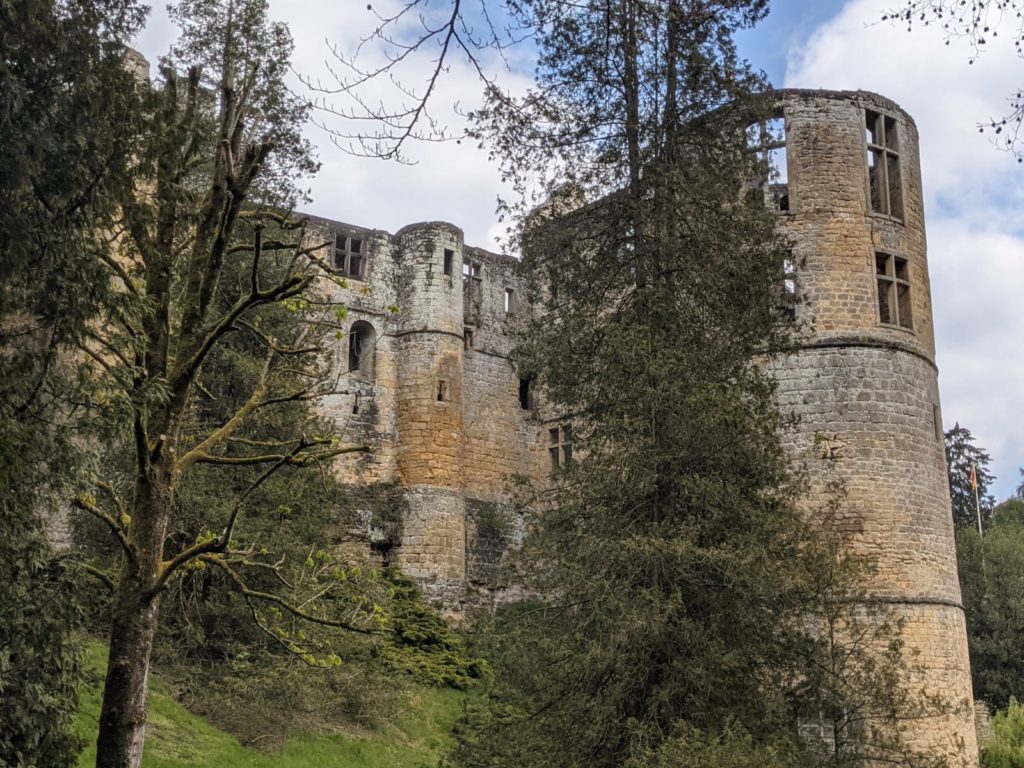 Children love animals! What's the best way to meet some cute rabbits or goats at the same time? Right – explore the farm life!
What: Kass Haff
Where:

187 A Rue de Luxembourg, 7540 Mersch, Luxemburg
Why to visit:

Kass Haff is a great place to explore with your kids: Meet the cows and goats, look at the donkeys, sheep, pigs and chicken. The farm offers a huge barn, where the kids can try a wide variety of different vehicles such as pedal scooters, bobbycars, skateboards, push bikes…Next to the farm there is a Naturata, where you can get home-made cheese and eggs from the farm. Kass Haff is located next to the cycling path up north – so it's a great possibility to arrive there by bike with your kids (The last part is on the main road with a narrow pavement – so take care). Overall, great experience independent of weather – as it's partly roofed.
Secret: There is a donation Box located somewhere, as the farm wants to stay accessible for all visitors
Please note: We were kindly asked by the farm folks to remind visitors NOT to open any doors or cages without the explicit consent of an employee.
Go there by bike

Take boots for children

Try the local cheese (Yummy!)