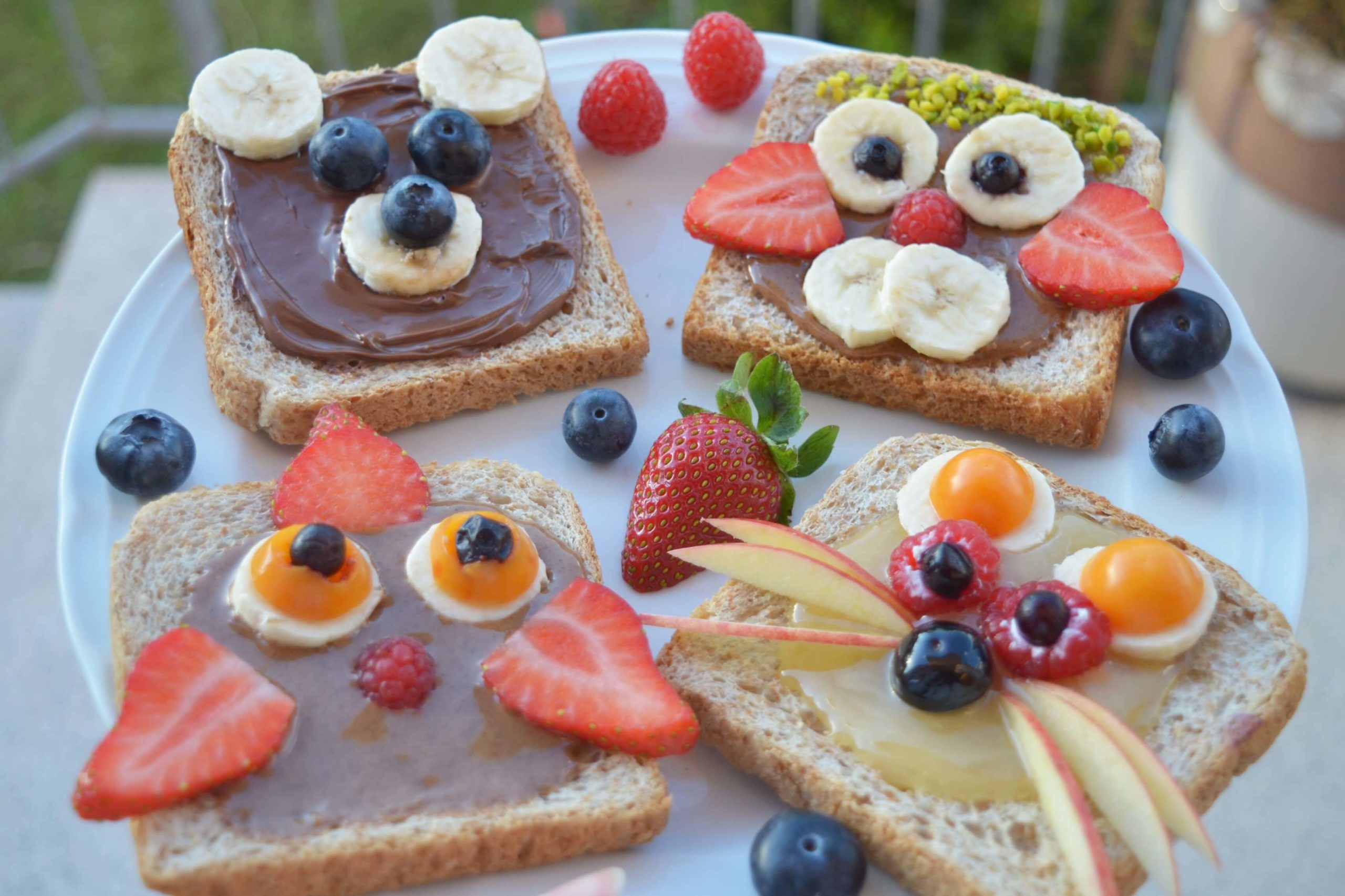 A fun and healthy way to eat...
I guess we are all going through those phases where our kids refuse to eat or become super picky on certain foods. No worries, let´s get creative and make some funny animal toasts! Here´s a quick and easy way to turn an ordinary breakfast into something special. Your kids will have fun helping you to decorate and will be impressed when they see these cute little faces on their plates 🥰 We provide you with different variations below.
What you need:
Toasts (wholemeal)

Hazelnut spread,almond spread, peanut butter, honey, cream cheese
(whatever topping you like. Make sure it´s sugarfree!)

Fruits: bananas, strawberries, raspberries, blueberries, apples, physalis
Toast some bread and put it aside for some minutes before you spread the topping on it.  You don´t want the cream all over the place! Now comes the fun part: decorate your toasts with fresh fruits like blueberries, bananas or whatever your children like most. Try different combinations to make the cutest and craziest animal faces 🤪 What a fun way to start into the day!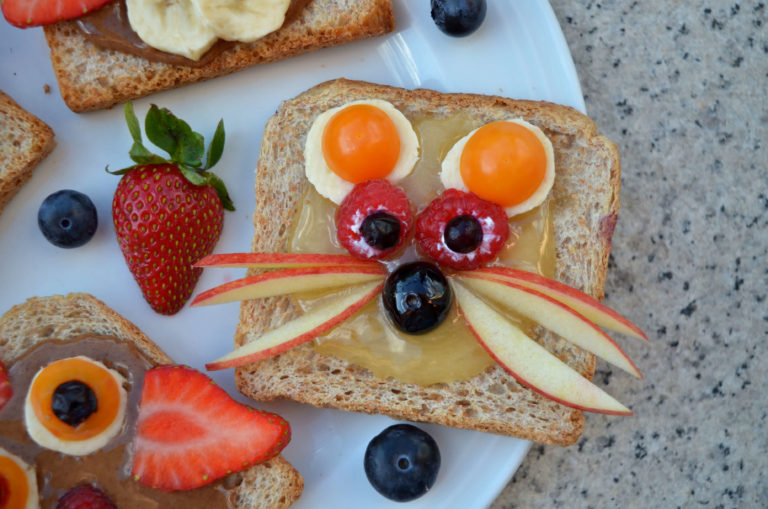 What you need:
Bio bread in box shape

Two or three spreads like Mediterranean vegetables, tomato, cream cheese, hummus, avocado

Vegetables: tomato, cucumber, carrot, radish, etc.

Cooked egg 

Blueberries for the eyes

Pumpkin or sunflower seeds (depends on the age of your child)
No need to go to the supermarket, you can use whatever you find in the fridge. First you spread the toppings on the bread and outline the faces of the different animals. To indicate the owl´s wings you can even cut the toast a bit on each side (see picture). Let´s give the owl some feathers: cover the wings with sliced radishes or pumpkin seeds, if your child is old enough to eat them. Slices of cucumbers, carrots or cooked eggs with blueberries are perfect for the eyes. If you cut out a circular hole the round fruits can´t roll away. A big blueberry for the nose, pieces of avocado for the ears – and that´s our fox. 
Now the animal toasts are ready to be snacked! 😋